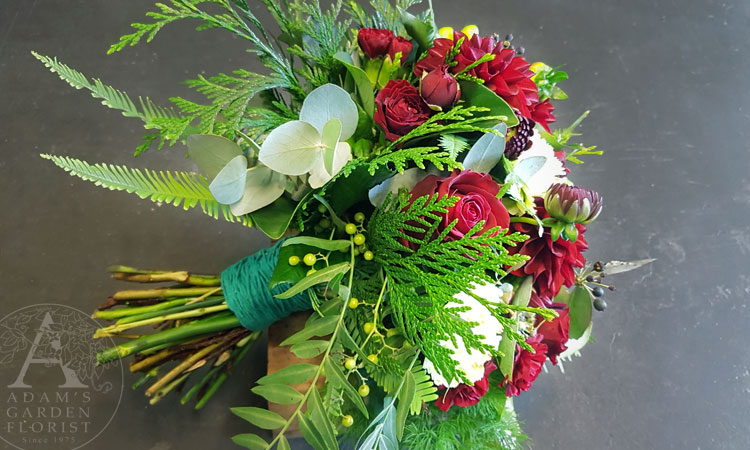 Adam's Garden Florist
For this wedding the request was for a natural, hand-picked look, featuring deep reds with green, and a lovely mix of woodlands foliage.
We have used dahlias, roses, carnations, peppercorn berries, gum, cypress, ivy berry, umbrella fern, retro fern.
For flower availability notes – this was a May wedding.