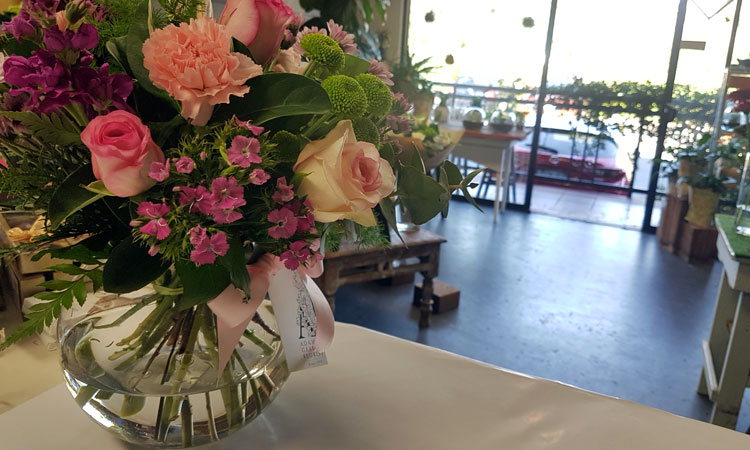 Adam's Garden Florist
There's something distinctly nice about a clear glass fishbowl vase overhanging with fresh blooms, wouldn't you say?
These have become one of the popular products in our online store – we make them up as ordered, using the best seasonal blooms of the day.
Good for both corporate reception displays and personal orders. You can find them here.